Explore latest resources below that may help you with your questions for the unexpected
With 62 Critical Illness categories encompassing 170 conditions and Ancillary Benefits for 10 conditions, there is still much to be done when it comes to protecting ourselves. 
 
To cope up emotionally and financially when you're struck with Critical Illness, or if your health further deteriorates, what you need is the 180 CI Care Rider, an all-encompassing Critical Illness coverage rider.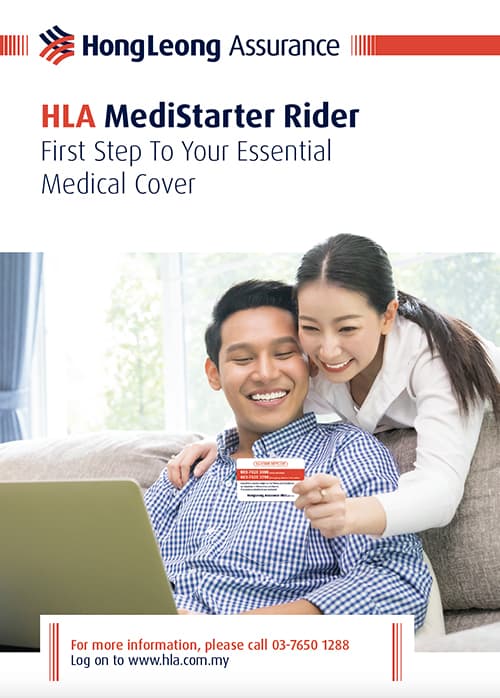 How often do you find yourself saying, "I'll get to it later" when it comes to getting medical coverage? While you may hesitate in getting the coverage you need since you're currently physically healthy, but the question remains – how well are you prepared if there is an unexpected medical emergency?
HLA MediStarter Rider is one that is designed to offer you a comprehensive medical and hospitalisation coverage that would certainly suit your affordability.
HLA Premier HB is an ideal plan that subsidizes your medical expenses and helps to offset the "out-of-pocket" expenses when you are confined to a hospital. It provides cash relief upon hospitalisation due to any cause, be it illness or accident.
The best part is it ensures you a continuous income flow upon major accidental injuries which resulted in Total and Permanent Disablement (TPD) and financial assistance in the event of Death or even TPD.