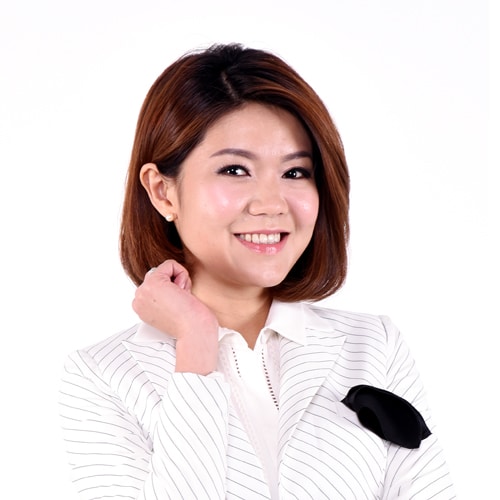 I started my career in banking from 2002-2005. While in banking, I realised that most people need some degree of financial advice on how to plan for their financial future. Since then, I have always been compassionate about helping others who need my advice. To date, I have more than 15 years of experience in the financial industry.
Samantha is a Certified Financial Planner (CFP) and has achieved MDRT (Million Dollar Round Table) status continuously for 5 years from 2006-2010 and 2022. My team has also achieved MDA (Million Dollar Agency) status consistently for 4 years. Working together with more than 30 people who share the same needs and aspirations can motivate the whole team to grow together. At the moment, I mostly take care of mid to high-end clientele, especially businessman. 
After graduating from Birmingham City University, UK in Interior Design and being in the industry for a few years, I've decided to step out of my comfort zone to venture into something different and challenging. It's been six years ever since, and I've not looked back when I decided to go into Financial Planning and achieved a couple of milestones along the way (Million Dollar Club Qualifier for consecutive years and won a Personal Gold in AKARD Awards). In 2021, I've achieved another milestone which is MDRT even though it's pandemic. And, I always believe in "A good company is not because it offers you a high salary, but because it offers you a greater platform for you to succeed".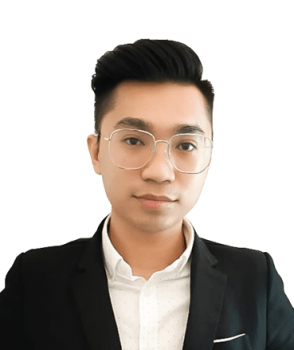 Premier Wealth Specialist
Accumulated 11 years of experiences in financial industry and still counting since 2009. I used to work in different fields such as tour guide, home tuition teacher, promoter and also in banks. But, I have decided to start the path in life insurance, estate planning and general insurance is because I believe in this service. It can help most of the people in financial fundamental. I personally feel proud of all the services that I can provide, especially helping customers with claims; it added values to them. Currently, I am managing more than 500 policy holders. With support from them, I am a convention qualifier and an award qualifier for ten years and still counting.
Premier Wealth Specialist
Been in the banking industry for over 3 years and also had the experience of working in a law firm for another 3 years.
This is before I ventured into insurance for 12 years and never looked back ever since. I'm proud to say that I had the opportunity to achieve many milestones in my life including 15th Summit Convention (Los Angelas/Las Vegas) in 2011, Million Dollar Club and 4th Mini Convention (Busan) in 2015, Head Start Challenge (Bali) in 2015/2016, Superstar – 20th Summit Club Convention (Berlin) and Akard Award in 2016.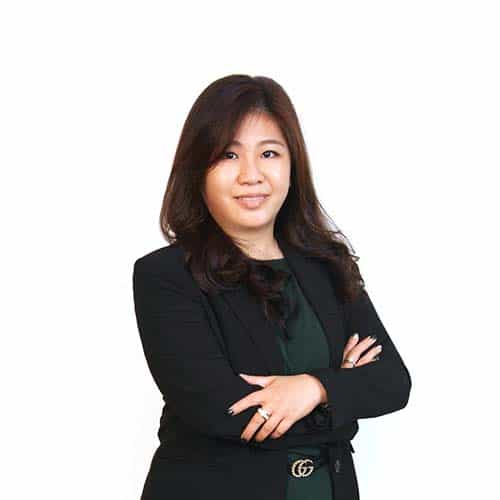 I am an SPM holder and have more than 7 years of experience in the industry. I am very happy to be part of FTA Wealth Solutions and I am excited to be able to help in the backend of FTA to ensure that all operations run smoothly.
Graduated as Bachelor's Degree in Business Administration (Hons) in International Business and have been in the industry for more than 5 years. Currently taking the course ACCA and will graduate in 2023.
In FTA, I manage accounts and financial information and am involved in all HR and recruitment matters that can help build the team.
One of the Fastest Growing Financial Planning Advisory in the City
Our company is very different from other financial planning agencies because we do not use the traditional ranking method, but instead we prefer the individual approach which is to equip and guide our partners with the right skills and tools to be their best. We offer customised training that includes life skills that are not limited to professional activities, but can be applied in other areas as well. 
我们公司和其他财务经纪公司来的不一样,因为我们不再采用传统的排名方式,而是更加人性化的方式。另外我们还具备了完善的工具和技能用于指导我们的合作伙伴。不但止如此,我们还专设适用于其他领域的培训课程包括生活技巧或技能。
Our Promise to the Family
Our promise is to help you achieve your goals in the shortest possible time, including buying your dream car and property. We have helped more than 10 representatives achieve their goals and change their lifestyle in just 6 months. And over the course of his career, one of our directors has closed the most cases at Hong Leong Assurance. He is the only rep out of all the agencies to complete more than 60 cases in one year. At FTA, you can not only achieve your goals, but also build your own career that offers both active and passive income. 
公司承诺在最短的时间内帮助我们的合作伙伴实现目标例如购买自己的梦想车和房产。至今,公司已经帮助超过10位工作伙伴在短短6个月的时间内达到目标并改变原有的生活方式。我们团队里的其中一位领袖在过去一年里达到了丰隆保险公司内唯一一位完成超过60份保单的合作伙伴。所以在FTA,你不仅可以实现自己的人生目标,还可以建立自己的失业,并且同时能够拥有被动和主动收入。
FTA 6 Unique Selling Points
Focus only on what you do best while we do the heavy lifting for you
At FTA, we offer an end-to-end service to all clients and partners, with no agents or middlemen involved. Partners do not have to worry about paperwork and lengthy documentation as this is handled by FTA's administration department. This ensures that the process is seamless, processing time is low and a consistent service is provided. 
At the same time, FTA offers incentives to its clients and partners for referring or recommending its services, creating a business opportunity for all. At FTA, we have created a framework that is unlike any other. 
在FTA,我们为客户和工作伙伴提供end-to-end服务,整个过程当中不涉及任何中间人或代理。另外,合作伙伴也不需要担心复杂的文书工作冗长的文件因为公司有指定部门为你处理。这流程不只是能够简短处理时间,还能够确保每一位顾客都能得到一致的服务。
同时,FTA创造了与众不同的工作模式,希望通过这个平台能够为所有人创造商机,因此推出激励活动以鼓励客户推荐我们的服务并介绍顾客于我们的合作伙伴。
Unleash your potentials with FTA
It's time to do something amazing.
Join us today!