One of the Fastest Growing Financial Planning Advisory in the City
We aspire to a future where financial planning advice is accessible to all Malaysians and recognised as important to society. This means building public acceptance and awareness towards financial products and financial advisory services and their benefits. Such epic aspiration requires talented and creative partners with a fiery passion for helping others gain financial security and for building a society that is economically and financially stable.
Our People
What makes us EPIC is that we are made up of a Team of Energized and Passionate individuals, co-workers, and partners possessing high Integrity and coming from all walks of life. We are the force that propels FTA to greater heights through our Commitment in helping our Customers.
Work-Life Integration
We practice a holistic approach that balances between personal and career aspirations.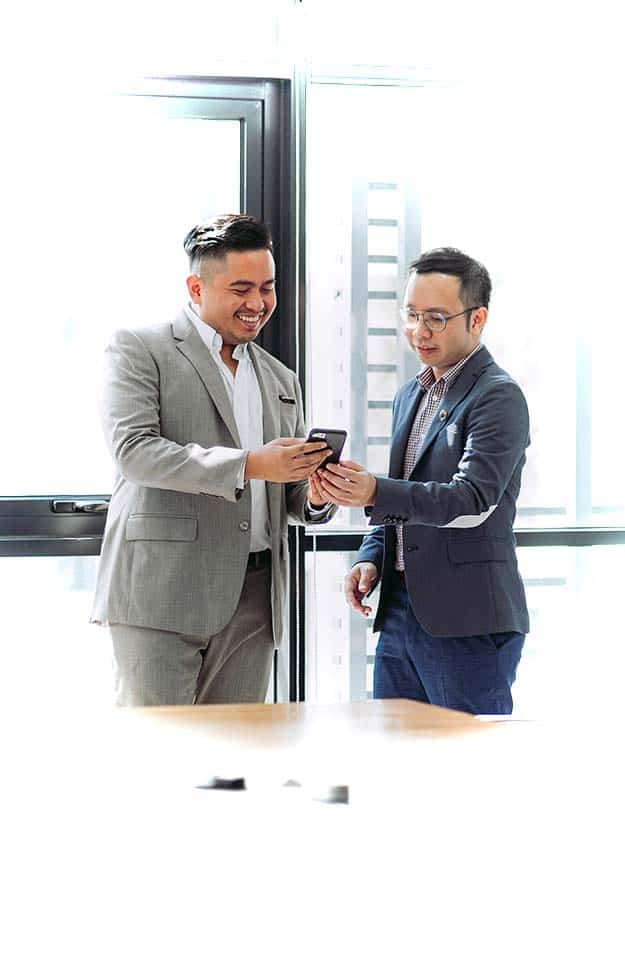 Opportunities
Work with one of Malaysia's fastest growing financial planning advisory to discover a world of opportunities.
Culture
We celebrate openness, transparency, fun at work, friendliness, family unity and teamwork. We provide advice that is in the best interest of our clients, as it is done whole-heartedly and from the heart.
Innovation
Our one-stop all in online platform allows you as our partner to do work while on the go. You just have to find the clients while FTA will do the back-end services.
You only focus on what you do best while we do the heavy lifting for you
At FTA, we provide end-to-end services to all clients and partners directly with no representatives or middleman involved. Partners will not be required to handle paperwork and tedious documentations as it will be handled by FTA's administrative division. This will ensure that the process will be seamless with low turn around time and consistent service.
At the same time, FTA incentivises their clients and partners for referring or recommending their services, therefore creating a business opportunity for everyone too. At FTA, we have designed a framework that is unlike any others.
 Once L2 partners sold any policy, L1 partner gets a 4% overriding fee

 Once L3 partners sold any policy, L1 and L2 partners gets 4% overriding fee, just as simple as that!
How is this different from the others?
This system is designed to incentivise anyone and everyone for referring clients to the business. As long as you're part of the FTA network, you're automatically a budding entrepreneur!
Our commission pay out is within 3 days so that you don't have to wait for months for your rewards of hardwork.
We have in set in place various reward mechanics to ensure that you're rewarded along the way and that you'll be able to enjoy instant gratification. 
Everyone will be rewarded – "The higher you climb, the better the view." Get yourself to the Top, and land yourself with all the rewards you deserve.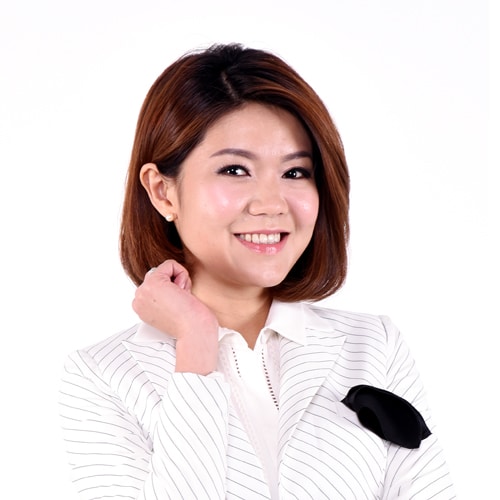 I started my career in banking from 2002-2005. While in banking, I realised that most people need some degree of financial advice on how to plan for their financial future. Since then, I have always been compassionate about helping others who need my advice. To date, I have more than 15 years of experience in the financial industry.
Samantha is a Certified Financial Planner (CFP) and has achieved MDRT (Million Dollar Round Table) status continuously for 5 years from 2006-2010. My team has also achieved MDA (Million Dollar Agency) status consistently for 4 years. Working together with more than 30 people who share the same needs and aspirations can motivate the whole team to grow together. At the moment, I mostly take care of mid to high-end clientele, especially businessman.
After graduating from Birmingham City University, UK in Interior Design and being in the industry for a few years, I've decided to step out of my comfort zone to venture into something different and challenging. It's been six years ever since, and I've not looked back when I decided to go into Financial Planning and achieved a couple of milestones along the way (Million Dollar Club Qualifier for consecutive years and won a Personal Gold in AKARD Awards). I always believe in "A good company is not because it offers you a high salary, but because it offers you a greater platform for you to succeed".
Premier Wealth Specialist
I graduated as a psychology and have experiences working as sales and child therapist. Till 2018, I came onboard to FTA Wealth Management. At first, I joined most of their social activities and team building to understand the culture of the company. I wanted to know more about teamwork, bond and consistency of their actions with value. It has been two years since I joined, and I am glad to say that I have learned and grown so much in this company and especially in the financial industry.
My name is Steven, 23 years old. I studied catering and used to own a bar until I met FTA management team. I decided to understand more about professional protection and one-stop financial concepts. I rarely talk to a stranger during my career as a chef, but now, Samantha changed me. The biggest challenge I faced and the most effective is self-discipline, soon I found my goals and my life direction.
Premier Wealth Specialist
I joined FTA Wealth Management since 2009, accumulated 11 years of experiences and still counting. I used to work in different fields such as tour guide, home tuition teacher, promoter and also in banks. But, I have decided to start the path in life insurance, estate planning and general insurance is because I believe in this service. It can help most of the people in financial fundamental. I personally feel proud of all the services that I can provide, especially helping customers with claims; it added values to them. Currently, I am managing more than 500 policy holders. With support from them, I am a convention qualifier and an award qualifier for ten years and still counting.
Unleash your potentials with FTA
It's time to do something amazing.
Join us today!