FTA Wealth Solutions offers one-stop financial planning service that covers three main category which is Wealth Protection, Accumulation and Distribution. Our key priorities are to provide you the best advices to move simply and surely towards financial independence through understanding your profile and risks.
We can achieve this together by guiding and walking with you throughout your financial journey where it begins from protecting your wealth, accumulating and then distributing it where necessary.
FTA Wealth Solutions 提供一站式财务规划服务,包括财富保障、积累和分配三大分别。我们的主要优先事项是通过了解您的个人资料和风险,为您提供最佳方案,以简单而可靠地迈向财务独立。
我们可以通过您的整个财务旅程中引导和陪伴您实现这一目标,从保障您的财富开始积累,然后在必要时进行分配。
Financial Planning Pyramid
Wealth Protection, Accumulation and Distribution.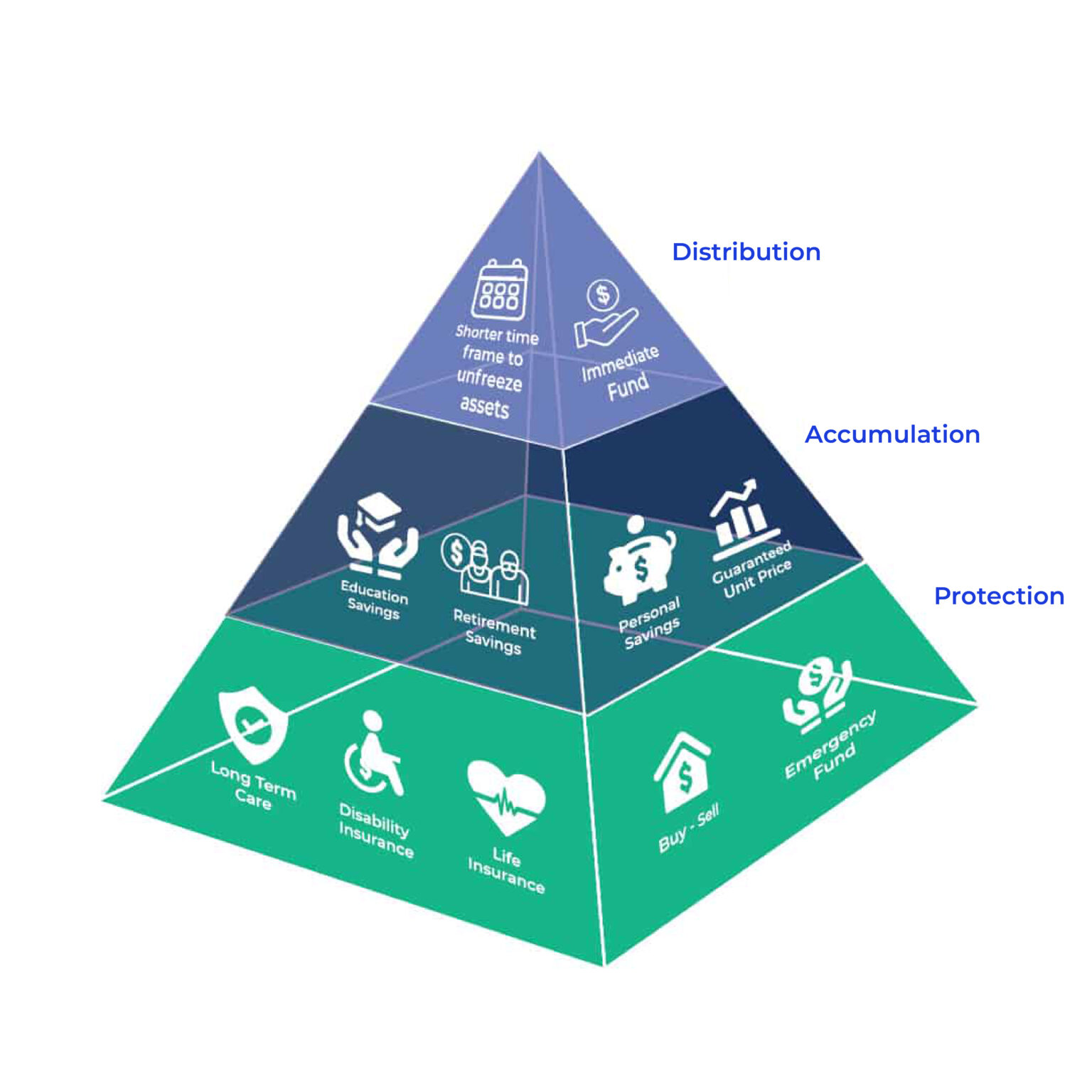 As part of the Circle of Life, you will experience different phases which are divided into 3 categories, namely:
Wealth Protection 
This is where we take steps to ensure that your risks are low and your finances are in order, especially for any uncertainties which includes setting up an emergency fund and purchasing life and medical insurance.
List of Services:
Risk Management 
We will identify, assess and control threats accordingly to your capital and earnings and provide the best moving forward actions.
Medical Insurance 
Getting you protected with a comprehensive medical coverage that promises a hassle-free hospital admission.
General Insurance 
Other than just life insurance – we're able to offer non-life insurance services and product as well.
Wealth Accumulation 
Once you have protected your assets, you can think about how to accumulate more money by investing and saving in the right places, such as personal and retirement savings or even education savings. 
List of Services:
Savings and Investment 
We will analyze your current investment portfolio and aim to maximum returned while keeping your risks low.
SME Solutions 
Providing you all-round services to cover your SME business needs to sustain and grow.
Wealth Distribution 
As you move towards the other end of the life circle, you should plan how to distribute and protect your assets so that your next generation do not have to worry about frozen assets or funds, especially if they are in need.
List of Services:
Estate Planning 
Help you with deciding how you want your assets to be owned, managed and preserved during your lifetime and to be disposed when you pass on.
Mortgage Protection 
To make sure you own a policy that can helps to pay off your debts if you or spouse passed away during the term of joint mortgage.
人生阶段分为3种,分别为:
财富保障
在这阶段我们会建议人寿和医疗保障并设立应急基金以确保您的财务风险降至最低并且为所有的不确定性做好准备。
我们的服务:
风险管理
我们将根据您的资本和收益识别,评估和控制风险,并提供最佳的实行方案。
医疗保险
提供全面的医疗保障配套,保证您可以在任何时刻轻松入院。
普通杂险
除了人寿,我们还可以为您提供非人寿保单和保障。
财富累积
一旦财富得到应有的保障后,就可以考虑如何通过正确的投资方式或储蓄来累积财富,例如个人和退休储蓄或者是教育基金。
我们的服务:
储蓄和投资
我们将根据您目前的投资组合进行分析,确保您获得最大的回报同时处于低风险状态。
中小企业解决方案
为您提供全方位中小企业服务以确保您的业务能够持续发展。
财富分配
当您走向人生的最后阶段时,必须计划该如何分配财富于下一代。把财富分配好不但止能够避免亲人面临资产和财富冻结,而且还能够缩短手续时间,尤其是在急需的情况下,能够为他们雪中送炭。
我们的服务:
遗产规划
帮助您在有生之年决定如何保准和管理您拥有的资产,并确保在您离世后根据您的意愿将遗产非配。
贷款保障
确保您或配偶联名贷款期限内离世,拥有可以偿还债务的保单。
 Using the Financial Planning Pyramid as a guide, let us know below on how can we help you. 
利用财务规划金字塔作为引导,让我们知道该如何为您提供服务。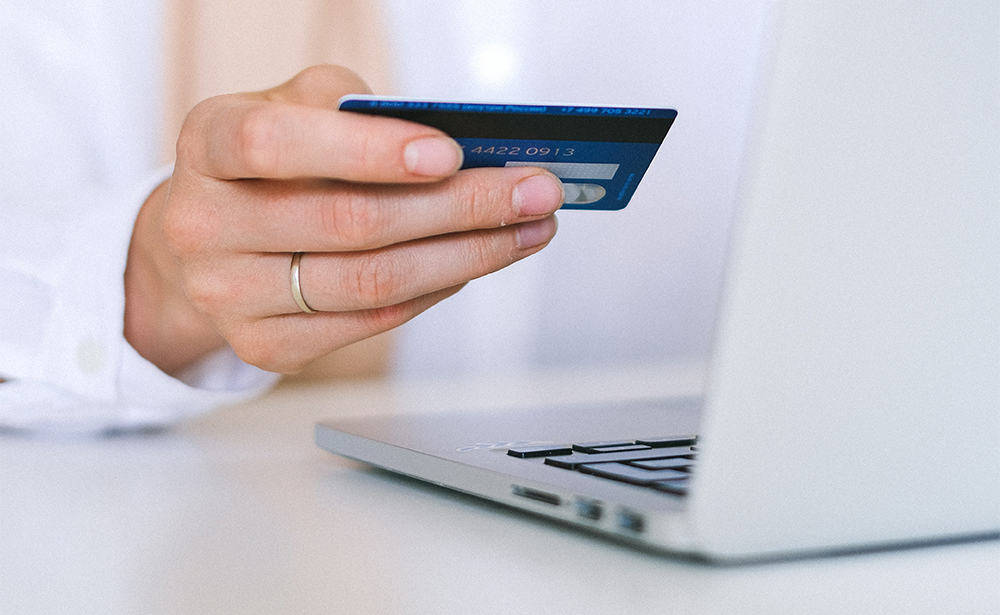 Short or long term, protecting your well-being or even your family – if it's important to you, it's important to us.
无论是短期或长期,如果保护好自己和家人对您很重要,那对我们而言也很重要。
Buying your first home, getting married, having a baby, traveling the world… Get some advice and tips for life's big moments.
购买自己的第一套房子,建立自己的家庭,传种接代,环游世界…通过我们获取人生重要时刻的一些建议和技巧 。
Make the most of your money and stay on top of your finances, both on the road to retirement and throughout the time after.
无论是在退休的路上还是在退休后的过程中,充分利用您的资金并掌控好自己的财务状况。
Here is some advice on how to prepare and confidently deal with unexpected life events.
给予您正确的意见应该如何为预料之外的事情做好充足的准备。
Have questions for us?
Feel free to reach out to us. We won't charge.