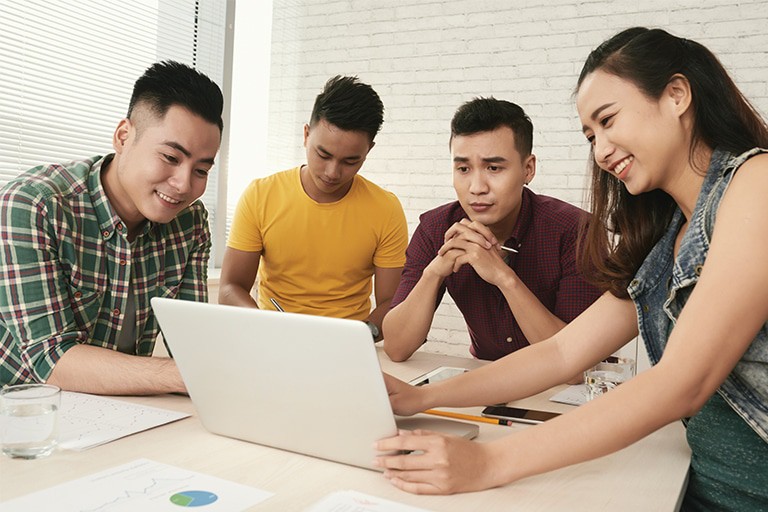 Always passionate, always dedicated
Accredited and staffed with experienced specialists whom each possess over ten years' worth of personal experiences, we're always passionate about what we do and carry out our assignments with utmost care in mind. We based our work on the relationships we've developed over the years through trust, reliability, integrity and commitment. After all, for our advice to be meaningful, it must come from a caring attitude and a position of trust and integrity.
All-in-one hassle-free platform
We've implemented an innovative one-stop online platform for interacting with our clients and partners, to make sure that our services to you are always speedy, convenient and seamless. Our platform covers everything from enquiries to product delivery and even goes to improving our deliverables.
Professionals at your fingertip
Our partners are provided with ample knowledge of financial planning, from wealth protection to accumulation and distribution. Together with our partners, we leverage our online platform towards better communication and improving their performance; to better service and grow their networks of clients and new partners.
FTA Management provide end-to-end services to all their clients and partners directly with no representatives or middleman involved in the process and will in turn experience consistent and top service with low turn around time. At the same time, FTA incentivises their clients and partners for referring or recommending their services, therefore creating a business opportunity for everyone too. At FTA, we have designed a framework that is unlike any others which we called the FTA Network.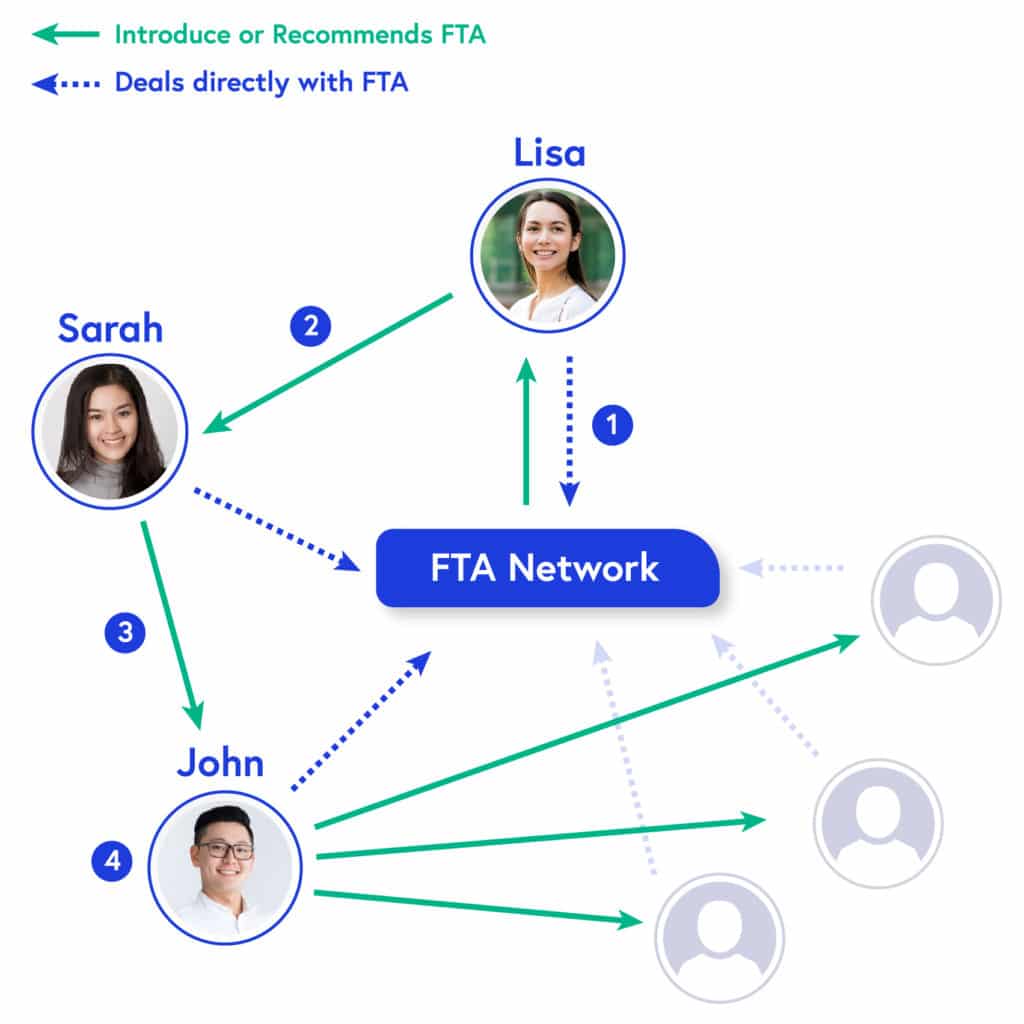 How Does It Work?
 FTA Management engages and provides services to Lisa and recruited her as a family of FTA.
 Lisa recommends her friend, Sarah to FTA's services and for that, Lisa gets an incentives fee from FTA.

 Later, Sarah introduces FTA's services to John and in return, she receives an incentive from FTA. On the other hand, Lisa will receive an overriding fee because of this.

 And when John recommends FTA's services to his network of friends. He will also receive incentives from FTA while Sarah and Lisa receives an overriding fee for John's effort.
Why FTA is Different?
FTA Network system is designed to incentivise anyone and everyone for referring clients to the business. As long as you're part of the FTA Network, you're automatically a budding entrepreneur!
Recruit & Reward Program
Everyone will be rewarded – "The higher you climb, the better the view." Get yourself to the Top, and land yourself with all the rewards you deserve.
Have more questions for us?
Feel free to reach out to us. We won't charge.